The PSIORI CDISC Pipeline provides medical study and registry data in a CDISC-compliant data structure on a daily basis.. The pipeline builds on established Big Data technologies and transfers them to the field of medical studies and registries. It can be operated both on premise and in various cloud environments, is built entirely on open source libraries, and requires no additional licenses.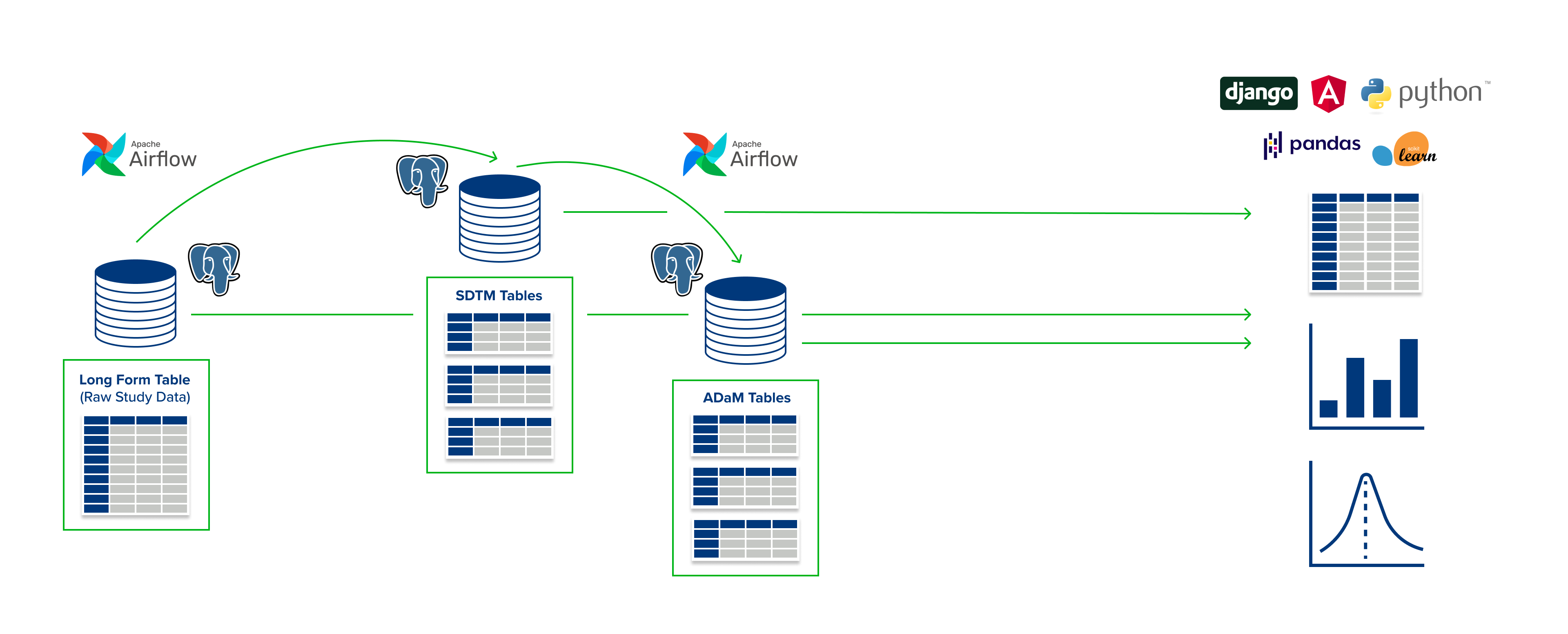 Data from EDC systems can be merged with other data. SDTM and ADaM files as defined by the user are automatically generated on a daily basis. The data remains available for any past daily status, which makes all analyses reproducible at any time.
To simplify the definition of SDTM and ADaM files, PSIORI has developed a Domain Specific Language (DSL) based on YAML. Existing codes (MedDra or similar) can be integrated directly into the definition of the SDTM and ADaM files. The definition of SDTM and ADaM files for the pipeline is done by default in this DSL and also supports the integration of existing definitions.